Hardwood Maintenance Kit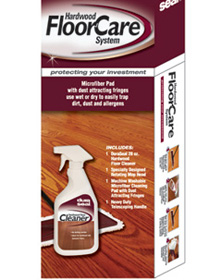 Keep your floors looking like new with our Hardwood Maintenance kit. Kit includes 28oz cleaning solution and specialized mop featuring machine washable microfiber cleaning pad, heavy duty handle, and rotating mop head.
Hygrometer - Monitor Humidity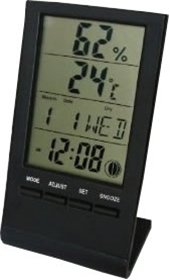 Prevent gaps and cupping in your hardwood floor by keeping a close watch on humidity. Hygrometer monitors humidity between 20%-95% and temperatures between 30F-140F (or 0C-60C). Complete with calendar, clock with alert (12hr/24hr format)!